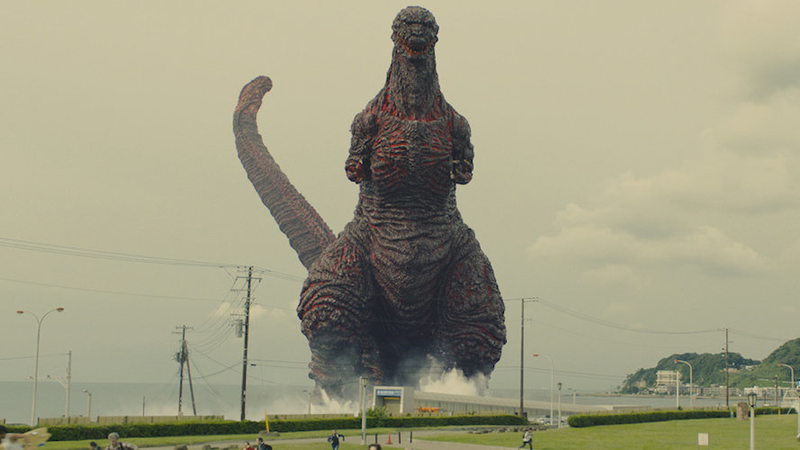 They say that absence makes the heart grow fonder – well, at one point the Psalmist is thinking of the ruined walls of Jerusalem and longing for the far off days of glory to the point that he writes, "that your people love every stone in her walls and cherish even the dust in her streets."  Sometimes we don't even have to reach the land itself – even the landmarks fire our imaginations.  There's a tree on Lindbergh Boulevard as you head south to my house – it's at the top of a big hill and it leans out over the pavement.  My brother and I began to call it the Godzilla Tree, because it just sort of has this big Massive part that would be its head and a couple of branches that would be its skinny little arms trying to get at your car.  The moment that you see the Godzilla tree you know you are virtually home.  You have one stop-light to go….then you're at the front door…and then you're around the dinner table eating with family.  We've entered Advent, we are already well into it now and yes – we have come up upon our landmark, our Godzilla tree….the character in the story who reveals to us that the presence of God is imminent…good ol' John the Baptist!  We should be jumping when we hear of John who jumped in his own mother's womb when he heard of Christ: when we hear of John, Christ is close.
But why is John in the desert?  Why does John go into the desert where nobody lives to proclaim to the world his message?  To answer that let's go back to the first reading from little known figure in the Bible, Baruch.  Baruch was basically a secretary for the Prophet Jeremiah – the same Jeremiah who tried to rouse the Jewish people to
repentance and when they did not yield to God, they were taken over by Babylon.  Imagine for a second all of the various attacks on our country (little and big) all put together and multiplied to the point that our country was taken over.  Our government was toppled and all of the professionals were sent to another country to be slaves – and all of the buildings and monuments around Capitol Hill in Washington were razed to the ground.  That is like what happened to Jerusalem, and it was the lowest point in ancient Jewish history.  Baruch's message then speaks to the people of Jerusalem and says that the people scattered will return home united from East and West – in glory as if they were upon thrones – and that even the trees (every nice fragrant tree that is) will overshadow them to make even their journey home full of a sweet, refreshing coolness.
            Now, part of this at least is fulfilled when King Cyrus and the Persians take Babylon and incredibly he decides to send the refugees home.  This is a really massive stroke of divine Providence – just think of it – all of the sudden an invading king decides he wants to send a conquered people's slaves back home and even open his purse strings to rebuild their temple!  But even so, the people of Jerusalem do not become totally faithful to God.  By the time of the Gospel, they have been taken over again.  St. Luke is writing this Gospel so that it will be proclaimed to the whole world and in it he starts off by mentioning Tiberius Caesar who seemed to be the Lord of the whole world.  Reality was Tiberius was in charge of everything and in po-dunk Judea he had a tough-as-nails commander in Pontius Pilate and he watched over Herod who was the boss of Galilee with his brother.  You didn't want to mess with either of them.  Oh and Annas and Caiaphas, a couple of the more politically minded high priests were in charge of the Temple.  They all had control of things.  John goes out from all of that power-structure – away from all of what people thought dictated the course of the world to call a people to prepare.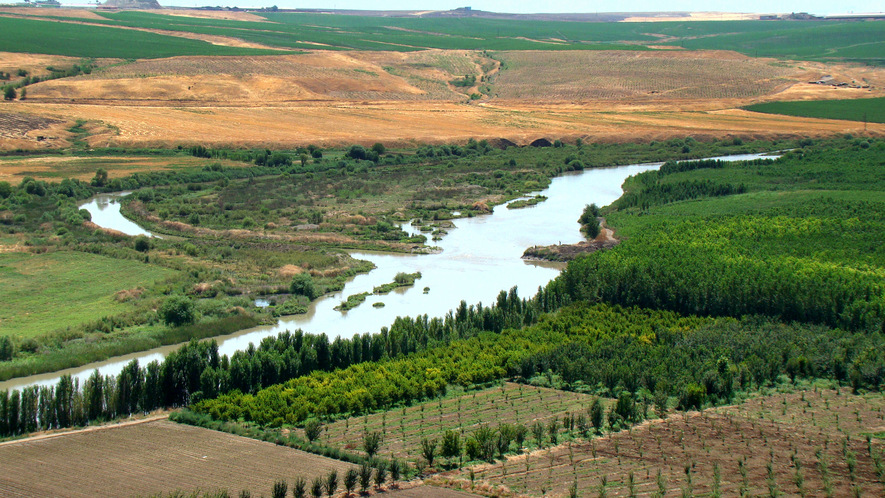 One quick look at the language in our Gospel may seem to us like poetry – every mountain made low, every valley filled.  But a lot is possible when nobody tells you that it is impossible.  King Cyrus of Persia (whom the Jews would have heard all about) had done some remarkable earth moving.  While he was marching on Babylon, his army got to the River Gyndes, and one of his sacred white horses tried to cross the river on its own, but was seized by the current and drowned.  Cyrus became angry with the river itself, so angry that he threatened to break its strength that in the future women should cross it without getting their knees wet.  He then put off his attack on Babylon for the whole summer while he had his army mark out 180 trenches on each side of the Gyndes leading it off in all directions until his threat was carried out and the Gyndes.  Cyrus humbled a mighty river because of his love of white horses.
In other words – to think of an army of people toppling mountains is not impossible, but it is also not significant enough.  John wants to reveal God's power is totally different than earthly power and he goes out to the desert, because that's where the first landmark was – the Jordan River.  This boundary was how you get into the physical Promised Land and John wants to show that getting immersed in it is the way towards the far greater Spiritual Promised Land.  The earth and clay that John goes into the desert to prepare is that of our hearts.  He knows that the mountains of pride that separate us from each other need to be made low.  The valleys in which we pretend to hide from God need to be filled in.
In a very real sense we are like those in Jerusalem hunkered down.  The ideologies of the age have taken many of our brothers and sisters away from us in spirit.  So many of our buildings have been abandoned and sold off.  We're Jerusalem, but we need to long for the return of our brothers and sisters.  The Christmas party with the in-laws you haven't talked to in three years is calling.  The confessional in which God wants you to receive His forgiveness is calling.  The power structure of our world has Christians divided and distracted, but Baruch's message is clear: we are meant for more.  What if we came out of the chaos of the digital dungeon and made this Advent a time of being united on the same plain.  All of us looking up from our screens and thinking of each other as brothers and sisters and so many who are distant we should long to see returning in glory – even to the point of being carried in thrones on the Day of Christ Jesus.  He who died on a Tree certainly deserves every branch to bow over Him in love and offer the sweetest fragrance.  Let us move the earth of our hearts, so that He can give us another Promised Land.