We all know there are different kinds of walls out there.  There are the thick brick walls of our church and there are walls of cotton and polyester and nylon that form our clothing.  Sometimes a facial expression can put up a wall.  Several years ago there was the popular expression: Talk to the hand – a wall of sarcasm.  The other night I was locking up our church.  I stepped out the front door and began to fumble with my keys when I saw this dark shape just past the steps and while I couldn't make out this creature's eyes, he was looking at me, but before I could even let out a scream he was raising up his hind legs and I heard the dreadful hiss of his spray as I ran around the wall of the church to get away from the wall of his terrible potpourri.  I was out walking a couple nights later and was rounding the outfield fence of our ballfield when I saw that same familiar shape running along in front of me.  He didn't need to put up his wall, because my own wall of fear helped me turn and run twice as fast back towards the house.  If I understand what the skunk has been trying to tell me with his new boundaries – I can have the Church and he'll take everything else.
We throw up a wall when we want to protect something.  And there is nothing more valuable to protect than life itself.  In our first reading, God wants us to understand that He is protecting us and to enjoy the same kind of comfort as a child nourished and at peace within the arms of its mother.  So, He says that we will find our peace within Jerusalem which is a city famously surrounded by a high wall.
But just like my skunk example should indicate walls are not always good…or at least while walls might be morally neutral we can choose to put them in the wrong place.  Jesus sends out His 72 disciples on a mission to preach the Kingdom of God, but walls come back into the picture because He warns that those who reject His message (block His message) will suffer worse than the people of Sodom.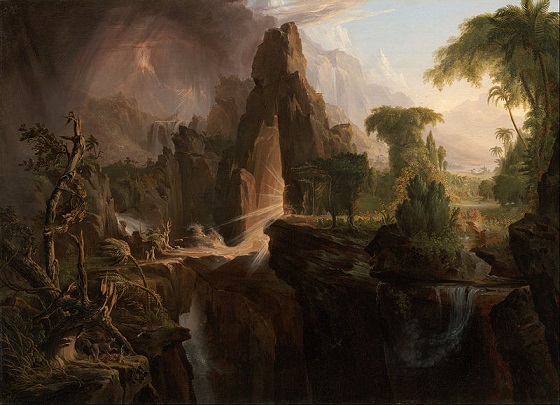 Did you know that before its destruction, the Bible compares the city of Sodom with paradise?  They were both gardens and they were famously surrounded with a gate or wall.  We hear of a boundary around paradise after Adam and Eve have to leave it and angels are stationed at the gate to Eden to protect the tree of eternal life.  Again, life is the most valuable thing to protect and eternal life the most valuable of all.  But in the story of Sodom, two angels (symbolic of Eden) are sent within their gates.  The reason is that the people of Sodom have tried to set up their own paradise – their own city of pleasure – but they have done so by keeping choosing unnatural relations with each other that do not lead to children.  It seems they sustain their population by taking prisoners from battle and indoctrinating them (Gen 14:21).  But they also have their own sense of right and wrong to justify themselves and are not interested in contrary ideas.  Lot tries to reason with them and they are infuriated that he while only a sojourner would try and correct their ways (Gen 19:9).  In a sense they have a double gate against new human life in terms of children and against repentance.   When the men of Sodom seek to violate the angels of God, we see the outward manifestation of their sinful attitude towards the tree of life.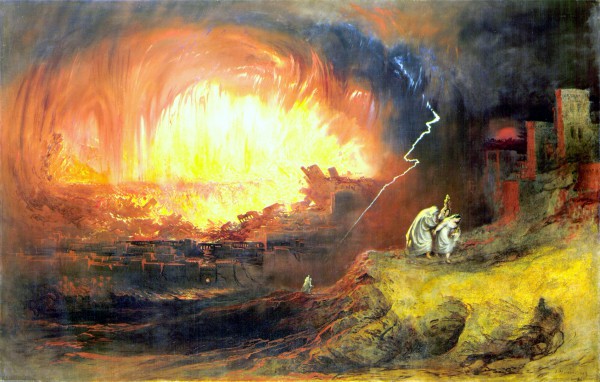 Today we have a battle over the rules regarding the tree of natural human life over marriage and family.  Society tells us that we simply get to make up all the rules for ourselves.  The rules of biology do not matter.  The tradition of caring for children does not matter.  We decide the meaning of life and the meaning is us.
Honestly, that appeals to us on a very deep level.  You know there is one strange place we might look for an answer.  Hearkening again to the vision of peace from our first reading of being at rest on our mother's lap we could think back to the kinds of stories that have built our Western world – fairy tales.  Fairy tales are interesting because they present a very realistic vision of how life works through these imaginative stories.  On the one hand there is always one magical rule that we are not supposed to break.  Think of Cinderella who gets to go the ball and have the night of her life as long as she is back home by midnight when the spell breaks.  In other words, in at least one way her own will is checked by something outside herself.  Without that element, the story is actually really boring.  If Cinderella had no limitations with her new glamorous coach and dress and glass slippers – she would cease to be lowly Cinderella at all.  She would risk becoming as bland as the rest of damsels at the party.  We can have a night back in paradise so long as there we remember how we got there – there's two ingredients: In Cindy's case the first ingredient is a fairy godmother.  In our case it is God….but if Cinderella were to ask her fairy godmother why things have to change back at midnight…Godmother could ask, how is it that she gets to go at all.  It's a gift that was originally bestowed on Cinderella because of her humility.  Because she had not asked for it.  Once we realize that things don't have to be at all, we are free to rejoice in the gift of what we have.
We approach the tree of eternal life by giving thanks for the gift of our regular life itself.  How amazing that we exist.   Think of the disciples and how little they carried in today's Gospel.  How can you find a new way to appreciate food?  Jesus has them take no money bag, no sack or sandals.  When they entered any food became a delicacy and a real expression of love.  Do you want to sit down upon a heavenly throne?  Start by walking through the Middle East without any sandals – every chair to rest their feet became the doorstep to divine comfort.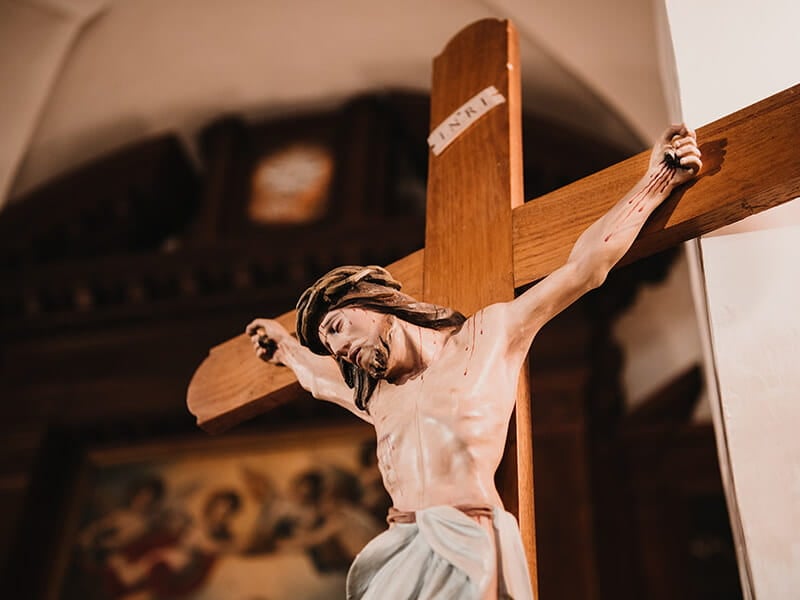 If modern man wants to flee from the tree of natural life, our response has to go higher.  We must embrace the tree of eternal life and St. Paul tells us where to look.  In our second reading he even describes a rule with regards to this tree.  He lives in a fairy tale of his own and his one rule is that he should never boast except in the Cross of Jesus Christ.  Now boasting is what we are proud of – what sets us apart.  But, for St. Paul, the only thing that he wants to be proud of is what was achieved by another – by His will and so instead of being imprisoned in a garden for one, Paul chooses what actually unites him to each other.  This Cross has always been understood as the true tree of eternal life.  From it, Christ gives us the meaning of life which is the paradise we find by depending completely on His love.